Here at CS Metal Art, quality metal and materials meet creativity and passion, creating pieces of durable, functional and decorative art. At our eco-friendly, family owned & operated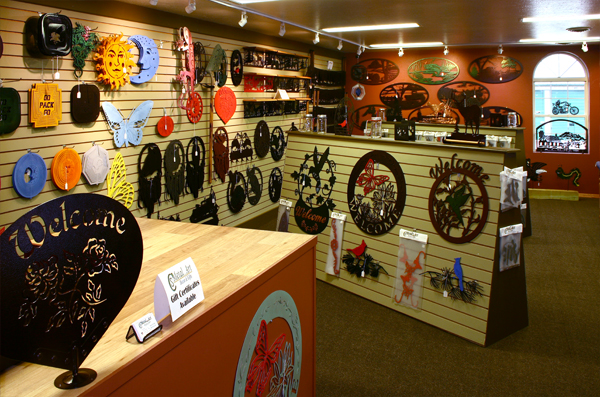 business, CS Metal Art personally crafts each piece of metal art in our self-built workshop nestled in the small-town of Menominee, MI in the Upper Peninsula. The world of raw industrial materials may seem dull and laborious, but to us our workshop is a creative sanctuary. We lovingly share our passion for metal with you and assure you it is our pleasure to do so.
You won't find mass produced pieces here; the high quality metals and materials we use endure grueling preparation and masterful fabrication thoughtfully shielded by our -of course- eco-friendly & recyclable powder-coating, impervious to weather year-round. Our "Low-Quantity, High-Quality" mentality empowers CS Metal Art's exemplary dedication to the flow of our creative process, durable ingenuity, and honorable work-ethic bringing only the best to your space. With a passionate heart filled by ingenious inspiration we love experimenting with metal, new ideas and great designs!
CS Metal Art offers a myriad of options for you to create an unforgettable space reflecting your style and personality. Enchant guests with your impeccable style, how environmentally-conscious you are and perhaps frequently (but not annoyingly) questioned with "Where did you get this wonderful piece?" Let CS Metal Art ignite your or a loved-one's space with heart-warming charm for many years to come.
Have a look around, maybe even brainstorm some ideas and read more about our family and business in the "About Us" section; we would love to get to know you too!