Our lead expert Metal Craftsman Ken, here at CS Metal Art, hatched this dream from his long-time-love of working with metal and creative flare. Each item has been crafted from high quality materials and all metal is finished with a durable interior/exterior powder coat suitable for year-round weather elements. Our metal art is designed to live longer than you, be functional (some, but not all), and make you look good. Finishes vary and quantities are limited but if there is a design you like and need more of, feel free to contact us. We also can work with you to create custom works and designs, making your creative dreams a reality! For any requests, custom orders, questions or concerns feel free to contact us: email – csmetalart@gmail.com or (906) 424-0105
CATAGORIES
CLOCKS
Life pulls you in a bazillion different directions and whether you're 20 minutes early or a half a day late, only time can tell. Our ultra-precise quartz movement will give your distant hasty glance the time you need and the personal touch you want to help complete a space.
What is a Door Topper you ask? What it is, is a beautiful scene that is installed between the top door trim and the ceiling. A Door Topper will give an unnoticed area of your room an eye-catching touch of decor. It is not something that typically comes to mind when picking out decor for your home, cabin, office or for that hard to buy for person in your life but it might be just the thing you have been looking for and didn't even know it. Also with the durable powder coat finish these can be    displayed inside or outside.
The things you need the most are usually in the last place you look, crammed in a closet under that o
ne box. Turn your disheveled heap of gear into a glorious organized hub. Our hospitable wall-mounted hooks can be placed indoors or out to give you picturesque organization wherever you may want or need it. Our plant hooks would be a beautiful addition to your porch or yard for hanging plants and bird feeders and our European skull mount hooks are just what the hunter in your life needs to display their prized antlers.
FREE STANDING ART
Our creative metal playground lets you answer questions like, "what in the world am I going to put here?" and "I wonder what I can get the Smith's for their housewarming gift?" Here you can freely express your own style, enchanting your space with the unique sculptures we've made, can make just for you or can give to someone else to enjoy!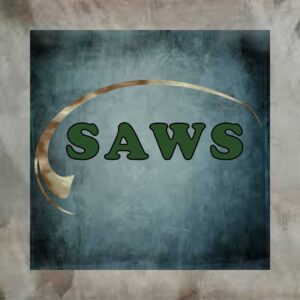 SAWS
The tools we use to build and craft inspire us even in our metal art. By using a circular saw as a "frame" it will give you the rustic touch you've been looking for to add to your space. By bringing new dimension to the circular saw, it makes for a great conversation starter, inside or out.
SHELVES
Loved ones, the time, a good read; display your cherished –and bulky- items by transforming your blank wall or boring shelving area with our elegantly sturdy and functional storage solution. The designs and variety of powder-coat colors uniquely frame a light stained, solid oak-top board, gracefully accommodating your various items while accentuating your space. It even has a plate groove to display collector plates.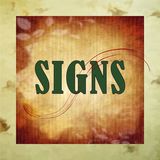 SIGNS
Whether you're inviting people into your home, showing off your favorite past-time or welcoming them into your local business, give a lasting impression to your guests by adding a touch of finesse. Your new sign with charming designs to match different styles will liven up your indoor or outdoor space with effervescent appeal.
SPINNERS
Let the wind do the work with the slightest breeze on our mesmerizing spinner art. These eye-catching pieces give your view colorful fluid motion with a durable powder-coating so you can enjoy them all year long. They are shipped flat and include easy instructions for opening. *It is recommended to use a size 5, ball-bearing fishing swivel to hang spinner (not included).
STAKES-YARD/GARDEN
Extend your creative expression to your garden area, no matter how big or small. The beauty of nature is the perfect canvas for both your natural growth and charming metal art pieces, creating a space you will love spending more time in and showing off year-round.
WALL ART
With an array of unforgettable pieces, personalize your space with designs sure to complete the look you're going for. Our assortment of metal art has something for everyone, even if you don't see it yet, we can make your design dreams reality.
The definition of Kinetic; Kinetic is an adjective relating to or resulting from motion. Our selection
of Wind Kinetics are active works of art that will have your attention when the wind is blowing and even when the wind is quiet with all the various shapes, sizes and colors for you to choose from.